Welcome
Our purpose, at Xibios, is to provide compliant, effective and sustainable solutions that are fully adapted to your needs when dealing with biological agents (bacteria, viruses, cell lines, genetically modified organisms...) or biological materials (blood products, diagnostic specimens...).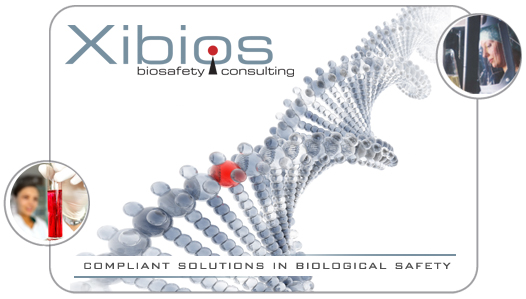 We offer a wide variety of services related to biosafety and biorisk management, ranging from advising on specific issues such as risk assessment, support to the design and construction of containment facilities, laboratory practices, waste segregation and treatment, emergency planning or biosecurity, to the full development and support to the implementation of biorisk management programmes. We also provide regulatory assistance, biosafety audits and general or specialised training in biosafety.
Our organisation allows our customers to benefit from first class practical experience in biosafety acquired in decades of work for the industry, the academia and regulatory bodies.
We have successful references in the academic, public and private sectors, locally and internationally.